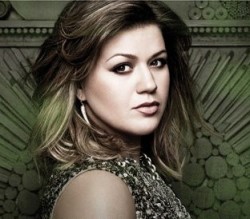 Kelly Clarkson is head­lining a festival in Australia spe­cific­ally for fans of utility vehicles or 'utes'.
Clarko will belt out a handful of above average tunes at the Deni Ute Muster on Saturday September 28 and will share the bill with the likes of The McClymonts, McAlister Kemp and Doug Bruce and the Tailgaters.
Talking to The Border Mail, an "over the moon" festival director John Harvie said: "Kelly is an amazing performer and a genuine crowd-pleaser. We're thrilled to be welcoming her to the muster, and to Deni."
Hopefully she'll sing 'Since Ute Been Gone'. HAHAHAHAHAHAHA HA HA.