A few weeks ago we announced a pretty amazing Britney Spears com­pet­i­tion: dance on stage with Britney when she comes to London, just send us a papier mache Britney head in order to take part.
Well, we received eleven entries (which is about ten more than we were expecting) and the quality of the entries was… Well, let's just say it was variable.
Here are the heads we received. The winner is announced at the bottom.
WIG ME BABY ONE MORE TIME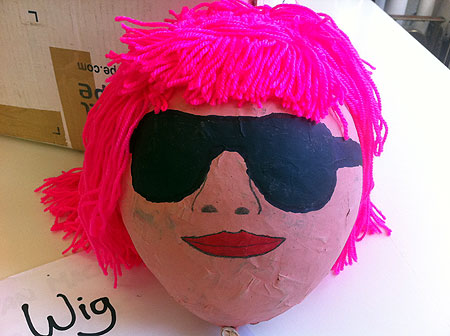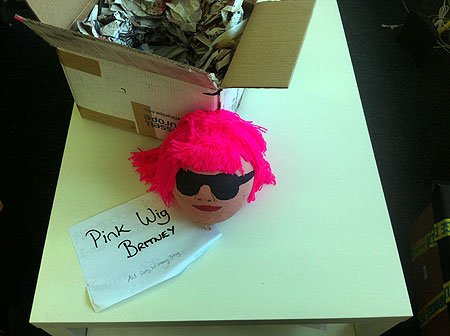 Creator: Ryan Macklin
Verdict: A good attempt but a little too close to Lady Gaga Britney. Pig nose in poor taste.
MMM PAPIER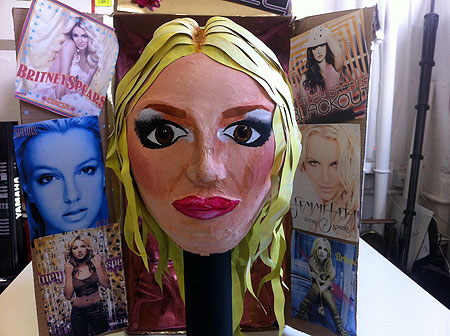 Creator: Thomas McHugh
Verdict: Good present­a­tion, excellent hair work.
BALLOONBASTIC LOVE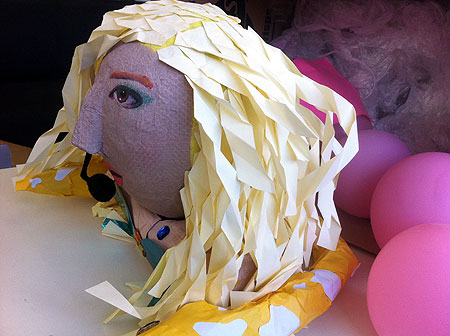 Creator: Stuart Brookes and Kristie Newbold
Verdict: Balloons a nice touch; snake nicely detailed.
WHY SHOULD I BE SAD (MAYBE BECAUSE MY NOSE IS ALL SQUASHED)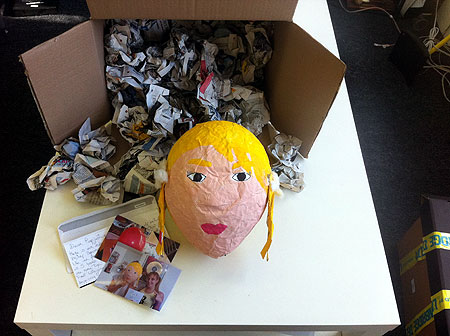 Creator: Lea and Dina
Verdict: This entry has arrived all the way from Paris and while the accom­pa­ny­ing letter doesn't tell us what papier mache is in French it does include a detailed descrip­tion of the entrants' movements in and around Britney's London shows. Photographs of the head being made are also included.
UNUSUAL YOU
Creator: Emma Higgins ("aged 25")
Verdict: "I hope you like my paper mache inter­pret­a­tion of Britney Spears' dark moment when she shaved her head," writes Emma. Emma, we'll be honest with you here, the moment when we opened that box is going to haunt us for years.
I LOVE LONDON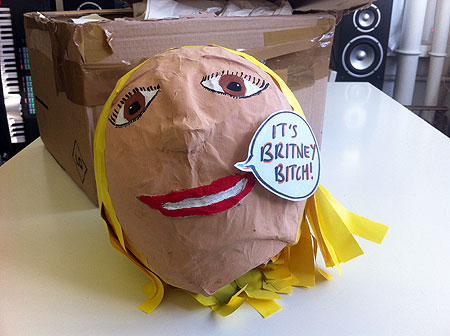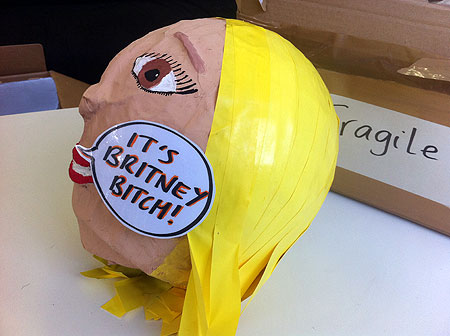 Creator: Devon Pacey
Verdict: The only entry to come with its own speech bubble. We like the smile.
IF U ACCIDENTALLY MAKE AMY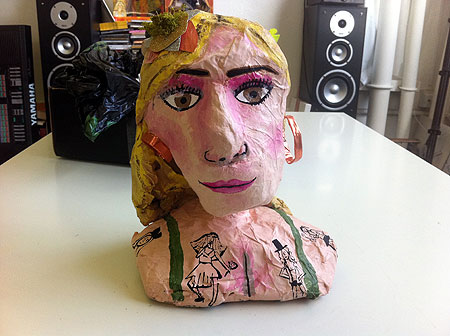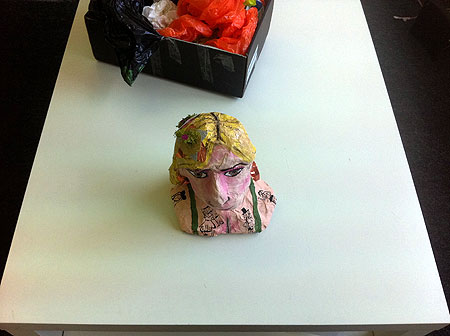 Creator: Luke Furniss
Verdict: "I hope you like my con­tri­bu­tion," Luke writes. But what of the spooksome tattoos, and words scribbled down her hair? "Trouble is her best ever song so I included the lyrics, as well as some of her strongest looks," Luke explains. This head is a bit scary.
BRAVE TWO GIRLS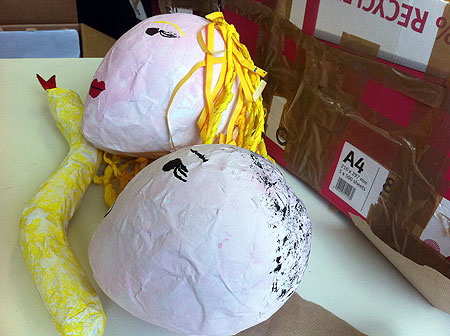 Creator: Kavita Masih
Verdict: We like the two-pronged approach to this one. Kavita explains: "It's bald Britney! I like to remember Britney in happier times though so that's why VMAs Britney is in here too. Originally I made a Madonna head too for the infamous snog but she popped. She is kaput." We like this entry a lot — it's not pictured here but there is a small cocktail umbrella in the box too, which we thought showed a good attention to detail.
IT'S GETTING BIGGER, THE FACE IS GETTING BIGGER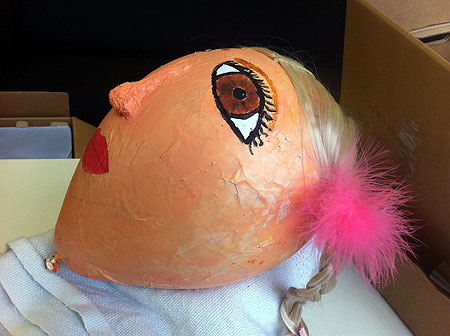 Creator: George Gogeniya
Verdict: Came with its own blanket, and with some nice pictures of dogs stuck to the box.
NOT A GIRL, POSSIBLY NOT A WOMAN EITHER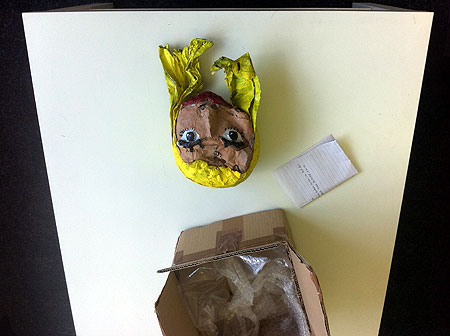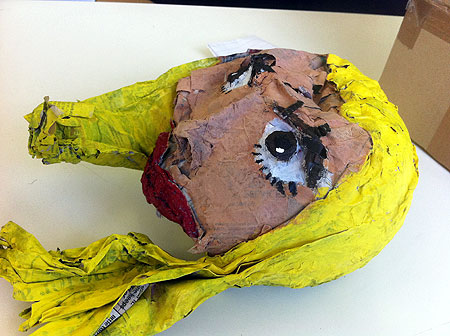 Creator: Paul Simpson
Verdict: Oh dear. Notes Paul in his accom­pa­ny­ing letter, and this really does sound better if you imagine it it coming from the mouth of Dr Hannibal Lecter: "I have left a hole in the bottom so you can put your fist in it and make Britney dance around". :(
AND THE WINNER IS…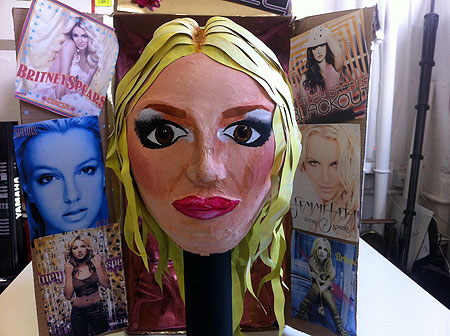 THOMAS McHUGH.
Congratulations Thomas — we'll be in touch.