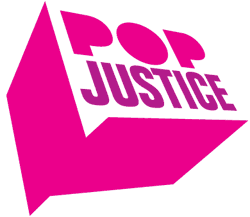 From tomorrow (Friday January 22) Popjustice.com will be charging for certain, premium content.
Putting up this 'paywall' is not something we take lightly.
As you may have read many media organ­isa­tions are con­sid­er­ing charging for content online, with the New York Times announ­cing yesterday that their own paywall would soon be in place. This has not been an easy decision for Popjustice but times are tough across the entire media and we have to look to the future.
The premium content in question is our weekly feature, 'The Amazing Popjustice Joke Of The Week'.
Premium sub­scribers will have direct unres­tric­ted access to The Amazing Popjustice Joke Of The Week and will be per­son­ally phoned every week by Popjustice editor Peter Robinson, who will relay the joke down the phone. This phonecall may from time to time include comedic voices and amusing sound effects.
The annual fee for this premium content is £12,000 per user.
To subscribe, simply deposit twelve grand in the following UK bank account.
Account: Popjustice Ltd
Sort code: 30–93-79
Account number: 02718666
Then chuck an email over to [email protected] to let us know you've done it.
The paywall comes into effect tomorrow, so here's your last ever 100% free Amazing Popjustice Joke Of The Week.
Q: Which tiresome rock act is useful when it comes to writing things down?
A: Biffy Biro.