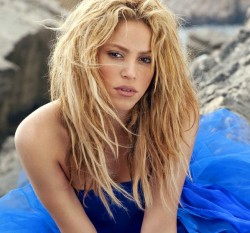 The hips did not lie: Shakira has given birth to a baby boy.
Congratulations!
Apparently the Christmas miracle happened on December 27, as her boyfriend Gerard Pique clearly explained in the following tweet, posted last night: "Ya ha nacido nuestro hijo! Estamos muy felices! Gracias a todos por vuestros mensajes!"
The gift of life, ladies and gentlemen.
(If we could get a new album by the spring that would be amazing, cheers.)
EDIT: Actually it's bollocks, she hasn't had a baby at all because it was all a joke. (?!)