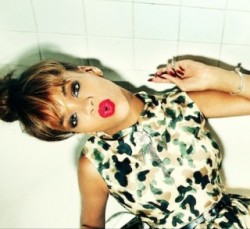 Rihanna has all but confirmed that Changed Man Chris Brown is her 'mystery' col­lab­or­ator on forth­com­ing single 'Birthday Cake'.
The singer tweeted: "They can say whatever, Ima do whatever… No pain is forever <—–YUP! YOU KNOW THIS", in what is a veiled reference to con­tro­ver­sial rumours that she will duet with the ex-boyfriend currently serving five years' probation for assault­ing her.
Speculation that Brown would appear on the track was fuelled this week when the song's producers Da Internz said the guest artist would "shock the world".
Well done everyone.