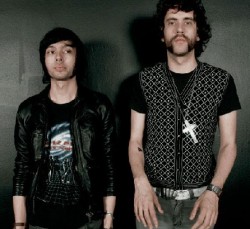 Justice say they wanted their follow up to 2007's "poppish" '†' to be more "noisy, hard and dirty".
Speaking about 'Audio, Video, Disco', the pair said they aimed to record a dance album to be enjoyed in daylight hours, in the outdoors rather than 'The Club'.
"We wanted to make a daytime record that wasn't all neon lights," explained Xavier, pointing out that "elec­tronic music has always been regarded as music for the night and cities".
The group told The Sun that the album — which was released last year — is best savoured "in the coun­tryside" which inspired it before cla­ri­fy­ing "not animals and farms".