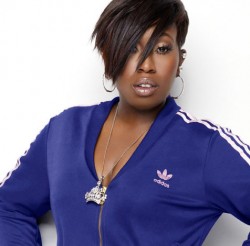 A new remix of Busta Rhymes' 'Why Stop Now' has appeared online.
The redo of the track which already featured Changed Man Chris Brown includes addi­tional verses from Lil Wayne and Missy Elliott.
While the YMCM boss growls about 'hoes' and 'blunts', Missy Elliott's raps seem a bit more pur­pose­ful. Busta sings "let me rein­tro­duce y'all to my beautiful twin, Missy!", who raps "you are no Missy level, better get on your tippy-toes. Really though, really though, Imma blow it up like a torpedo. Who am I, you don't know, you can call me the original".
The confident lines bode well for the June release of Missy's first record since 2005.
You can listen to the remixed track here.