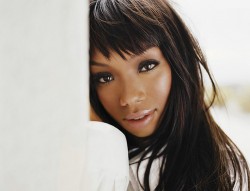 Brandy's sampled Lykke Li on her new album.
According to Rolling Stone who were part of the "select media" allowed to listen to tracks from Brandy's new album 'Two Eleven', the Bangladesh-produced 'Let Me Go' inter­pol­ates Li's 'Tonight'. The song is described as "wobbly, club-geared", which sounds promising.
The album will also feature a duet with Conor Maynard col­lab­or­ator Frank Ocean on 'Scared of Beautiful' and pro­duc­tion from just about every R&B producer going.
'Two Eleven' is out on October 15.