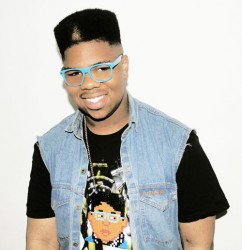 Picky producer, song­writer and singer of song MNEK has put some new music online.
The 'jaunty' instru­mental 'Coco Paradise' was appar­ently completed yesterday and is now available to listen to today via the medium of SoundCloud.
What a wonderful world we live in.
Expect this song to re-emerge as a Saturdays b‑side later this year.