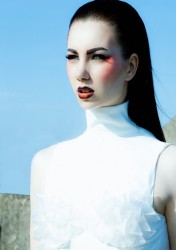 Above average elec­tro­pop warbler Queen Of Hearts has covered 'Only Love' by full-time borelord Ben Howard.
The cover is taken from a new EP (ANOTHER ONE), which a press releases states is due out at some point in September.
You can have a listen to 'Only Love' below. Don't worry, there are no guitars audible.