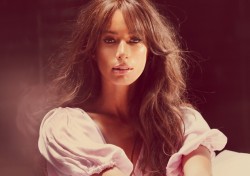 'I See You (Theme from Avatar)' hitmaker Leona Lewis is to star in a new British film opposite the rarely amusing Katy Brand, reports the BBC.
The musical, entitled Holiday, will feature a cover of the Madonna song of the same name, as well as 'Wake Me Up Before You Go Go' by Wham and Cyndi Lauper's 'Girls Just Wanna Have Fun'.
The film's producers have called it a "classic feel good love story", while the directors Max & Dania are the team behind the StreetDance franchise so all things point to it being a classic.