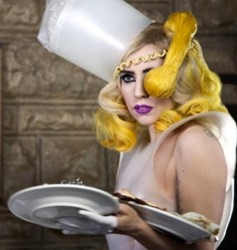 An mp3 has appeared online of 'Disco Heaven' hitmaker Lady Gaga rapping on a song called 'Cake Like Lady Gaga'.
The track was reportedly produced by 'Born This Way' col­lab­or­ator DJ White Shadow.
It's a bit shit, if we're being honest.
You can listen to it below if you're inter­ested in hearing lines like "in front of paparazzi, singing 'Paparazzi' in this bitch".
Bloody hell.