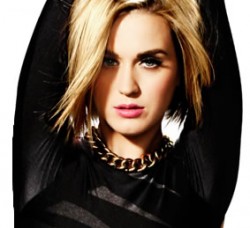 According to Idolator, who got the inform­a­tion from "some well-placed sources", Katy Perry's new single is called 'Roar'.
Or maybe 'Rawr', they're not entirely sure.
They also go on to say that the single features the Midas touch of Dr Luke, Max Martin and Bonnie McKee, which is exciting.
Apparently the single will be out in mid-August, and as we all know now thanks to Katy's giant truck, the album, 'Prism', is out on October 22.