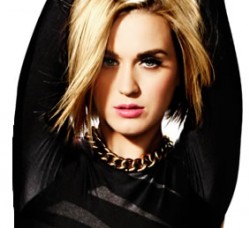 Katy Perry has unveiled plans for a 3D concert movie, expected to hit cinemas this summer.
Perry 'took to Twitter' to announce the project, telling fans: "FINALLY, my MOVIE is coming out with Paramount this summer! It's called "KATY PERRY: PART OF ME" Presented In 3D! KATYCATS-LETS TREND #KP3D".
In February, it was reported that Paramount Pictures had approached the singer about following in the footsteps of the Jonas Brothers, Miley Cyrus and Justin Bieber by making a doc­u­ment­ary-style concert film.
Perry's latest single, 'Part of Me', is released in the UK on Monday.