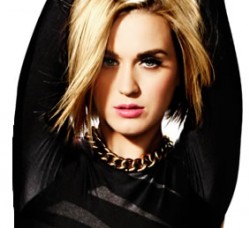 Katy Perry has appar­ently changed the lyrics to her single 'Part Of Me' to reference the end of her 14-month marriage to Russell Brand, reports New York Post's Page Six.
Performing at the weekend's Grammy Awards, she sang "you can keep the diamond ring, it don't mean nothing anyway", a slight change from a leaked version purported to be from 2010 in which she ori­gin­ally trilled "you can keep the dog, I never liked him anyway".
The single, which was released yesterday, is taken from 'Teenage Dream: The Complete Confection'.