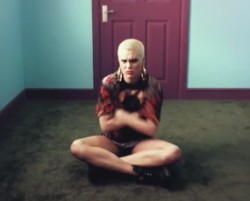 Purveyors of vocal subtlety Jessie J and Mary J Blige have recorded a song together.
JJJJessie J (Cornish) announced this meeting of larynxes on Instagram with the following words:
"What a day and what an honour! I recorded two duets today… One with Mary J Blige and one with Smokey Robinson! Dreams really do come true."
No one's sure if it's for her new album or Blige's forth­com­ing Christmas opus, but we'll find out soon enough.