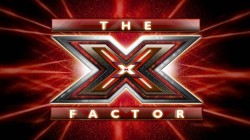 The cat­egor­ies for this year's X Factor have already been allocated and it's not good news for Sharon Osbourne.
The Daily Mirror are reporting that Osbo will 'mentor' the 'Overs', Gary Barlow will make the Groups a bit boring, while Nicole gets the Girls and Louis Walsh has his way with the Boys.
There's also a new 'teaser' advert for the whole thing which features a young lady singing a song in her back garden before 'capturing the hearts of the nation' and appearing on the show.
Dermot's 'acting' at the end is amusing.