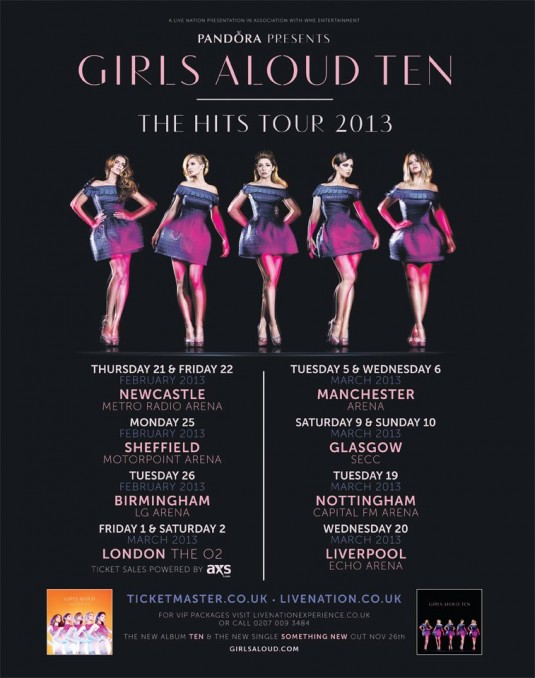 To mark the fact that tickets for their tour are now on general sale, Girls Aloud have plonked a poster advert­ising it all on their Facebook page.
Perhaps you've noticed it above.
It's basically just the album cover and some text below with venue and date details, but we thought you might like to see it nonetheless.
You can get tickets from here.