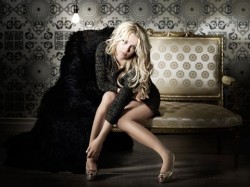 Britney Spears has announced UK dates for her forth­com­ing Femme Fatale tour.
The 'I Love Rock 'n' Roll' hitmaker, who is due to start the opening US leg of the tour at the end of this month, will play the following 'gigs':
London 02 Arena on Thursday 27 October
Birmingham LG Arena on Sunday 30 October
Manchester Evening News Arena on Sunday 6 November
Tickets go on sale at 9am on Friday June 10.
Now, it doesn't take a genius to work out that there's scope for new dates to be added. It doesn't, for example, take a week to travel from Birmingham to Manchester.