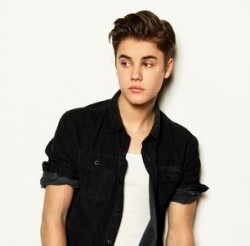 Justin Bieber, Carly Rae Jepsen and One Direction have all been nominated for various awards at Canada's answer to the VMAs, the MuchMusic Video Awards.
Bieber's frankly awful 'Boyfriend' video is up for International Video of the Year by a Canadian, while he's also allowed into the International Video of the Year — Artist category as a guest on Changed Man Chris Brown's 'Next 2 You'.
Elsewhere, Jeppo is nominated for Pop Video of the Year and plain old Video of the Year for 'Call Me Maybe'.
One Direction, meanwhile, will have to beat off the likes of Coldplay and The Wanted if they're going to win International Video of the Year — Group for 'One Thing'.
The awards take place on June 17 and will be co-presented by LMFAO (!), so that's good news. You can see the full list of nominees here.