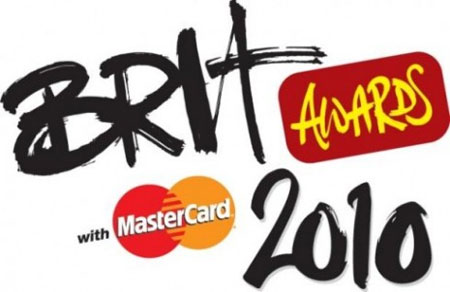 It's the Brits tonight, as you may have noticed. Let's have a recap of the nominees plus a guide to who should win each category.
British Female Solo Artist
Bat for Lashes
Florence & the Machine
Leona Lewis
Lily Allen
Pixie Lott
Popjustice winner: Lily Allen
British Male Solo Artist
Calvin Harris
Dizzee Rascal
Mika
Paolo Nutini
Robbie Williams
PJ winner: Calvin Harris
British Breakthrough Act
Florence & the Machine
Friendly Fires
JLS
La Roux
Pixie Lott
PJ winner: La Roux
British Group
Doves
Friendly Fires
JLS
Kasabian
Muse
PJ winner: You're looking at JLS here aren't you, let's be honest
MasterCard British Album
Dizzee Rascal — Tongue n'Cheek
Florence & the Machine — Lungs
Kasabian — West Ryder Pauper Lunatic Asylum
Lily Allen — It's Not Me, It's You
Paolo Nutini — Sunny Side Up
PJ winner: Lily Allen — 'It's Not Me, It's You'

British Single
Alesha Dixon — Breathe Slow
Alexandra Burke Ft Flo Rida — Bad Boys
Cheryl Cole — Fight For This Love
Joe McElderry — The Climb
JLS — Beat Again
La Roux — In For The Kill
Lily Allen — The Fear
Pixie Lott — Mama Do
Taio Cruz — Break Your Heart
Tinchy Stryder Ft N‑Dubz — Number 1
PJ winner: Alexandra Burke — 'Bad Boys'

Critics' Choice
Ellie Goulding
Delphic
Marina & The Diamonds
PJ winner: Ellie and Marina as a Mini Viva-esque duo, can someone please sort this out cheers

BRITs Album of 30 Years
Coldplay — A Rush of Blood to the Head
Dido — No Angel
Dire Straits — Brothers in Arms
Duffy — Rockferry
Keane — Hopes & Fears
Oasis — (What's the Story) Morning Glory?
Phil Collins — No Jacket Required
Sade — Diamond Life
The Verve — Urban Hymns
Travis — The Man Who
PJ winner: Pet Shop Boys — 'Behaviour'
The BRITs Hits 30
Bee Gees — Stayin' Alive/How Deep is Your Love
Bros. — I Owe you Nothing
Coldplay — Clocks
Eurythmics & Stevie Wonder — Angel
Girls Aloud — The Promise
Kanye West — Gold Digger
Kylie Minogue — Can't Get You Out of my Head
Michael Jackson — Earth Song
Paul McCartney — Live & Let Die
Pet Shop Boys — Go West
Robbie Williams & Tom Jones — The Full Monty Medley
Scissor Sisters — Take Your Mama
Spice Girls — Wannabe/Who Do You Think You Are
Take That — Beatles Medley
The Who — Who Are You
PJ winner: BAD ROMANCE BAD ROMANCE BAD ROMANCE
International Female Solo Artist
Lady Gaga
Ladyhawke
Norah Jones
Rihanna
Shakira
PJ winner: Lady Gaga

International Male Solo Artist
Bruce Springsteen
Eminem
Jay‑Z
Michael Buble
Seasick Steve
PJ winner: Jay‑Z
International Album
Animal Collective — Merriweather Post Pavilion
Black Eyed Peas — The End
Empire of the Sun — Walking on a Dream
Jay‑Z — The Blueprint 3
Lady Gaga — The Fame
PJ winner: Lady Gaga — 'The Fame'
International Breakthrough Act
Animal Collective
Daniel Merriweather
Empire of the Sun
Lady Gaga
Taylor Swift
PJ winner: Lady Gaga
Outstanding Contribution Award
Robbie Williams
PJ winner: Lady Gaga
And there we have it.