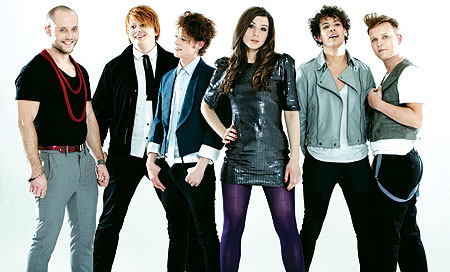 Remember Donkeyboy, the pecu­li­arly-named Norwegian band we featured a few times in the Song Of The Day slot last year and whose album 'Caught In A Life' was one of last year's best? Well, Warners are bringing them to the UK in 2010
THE ELEPHANT IN THE ROOM HERE
IS THAT THEY'RE BASICALLY THE
SAME BAND AS ALPHABEAT
with 'Ambitions' coming out on April 19 and the album coming a week later. They've shot a new video for 'Ambitions' — which was Number One for three months in Norway — and this is it.
So that was the 'Ambitions' video.
Donkeyboy will be in the country from March doing various bits and bobs — if you haven't yet exper­i­enced the band's tunes you're in for a treat at www.myspace.com/donkeyboyofficial.