Look at this.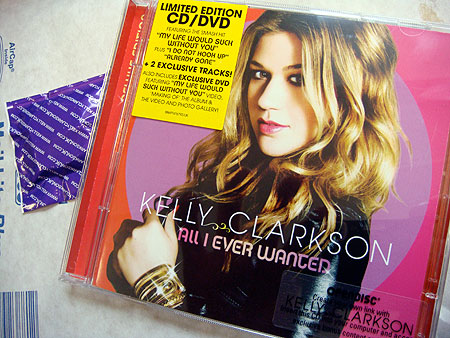 It looks like we've been sent a Kelly Clarkson pro­mo­tional condom.
But we haven't.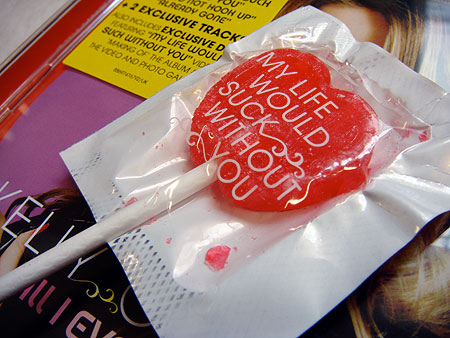 It's just a lollipop. Like the lolly she had on the cover of her single.
It's a funny old world, isn't it. Sometimes things start off looking like one thing and turn out to be another thing all together. We suppose that it what keeps life inter­est­ing, isn't it? If you know what everything was right at the start, the journey of existence would be pointless. Life is about exploring, and dis­cov­er­ing, and learning. If Kelly Clarkson can help us with that, let her. Don't resist her. Just let her in.