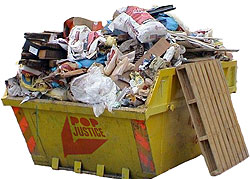 Hold onto your hats:
» Susan Boyle is living in one place and her pet cat is living in another. (Digital Spy) Amazingly, the cat is now living with ex-Smash Hits writer (and Take That bio­grapher) Alex Kadis. Pop fact: when we did work exper­i­ence at Smash Hits Alex fell off her chair. (She also paid for our lunch on the last day, while Mike Soutar demon­strated how to fold a banknote so that the Queen looked like she was giving a blowjob.)
» The Helping Haiti single is the fastest selling charity single of the century. (The Sun) It is also proof that people will buy any old shit if you get the marketing right.
» You may have already seen these bit if not there are some amazing pictures from the set of Rihanna's 'Rude Boy' video — including one of RIHANNA ON A ZEBRA. (Just Jared)
» Paul from The Style Council is up for the NME Awards 2010 Godlike Genius award. (NME) "I'm very happy to accept the award," Paul says. "I don't feel godlike or a genius but I'm happy to have it." Try not to get too excited, Paul, you might shit yourself.
» Apparently Lily Allen wants to arrive on stage at the Brits in a plane. (Mirror)
» The Saturdays aren't doing a UK arena tour because they're busy con­cen­trat­ing on other markets. (Daily Star) Yes, that is def­in­itely the reason the band aren't doing an arena tour.
» Phoenix are head­lining under­whelm­ing London 'festival' Field Day. (Radio 1 Newsbeat)
» Kaiser Chiefs have basically admitted that their last album was shit, while the BBC website describes the band's drummer as — sound the music journ­al­ism alarm — a 'sticksman'. (Radio 1 Newsbeat)
» Fasten the shutters, turn off the lights, bolt the door and get the sandbags out: Snow Patrol have confirmed some 2010 live shows. (Digital Spy)
That's your lot. Except to say…
» FISH NEWS. The Queen and the Duke of Edinburgh have opened a major extension to one of Britain's most important fishing museums. (Fish Update)