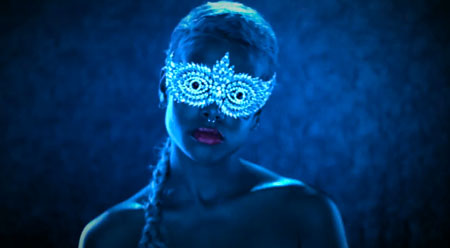 Things are gathering pace around Kelis' new album 'Flesh Tone' and the release of her incred­ible new single 'Acapella'. Fearne Cotton played the track on her Radio 1 show the other day, for example. A positive wrapped in a negative but a 'thing' non­ethe­less. There's also this newly-released teaser clip…
httpv://www.youtube.com/watch?v=yd8pcVs01l4

…which takes you off to some more footage over at www.iamkelis.com/acapella/. As is the current fashion, her site features a countdown to the full video premiere, which will be in about four days.
We heard some other album tracks a few weeks ago — this is really shaping up to be one of the albums of the year.