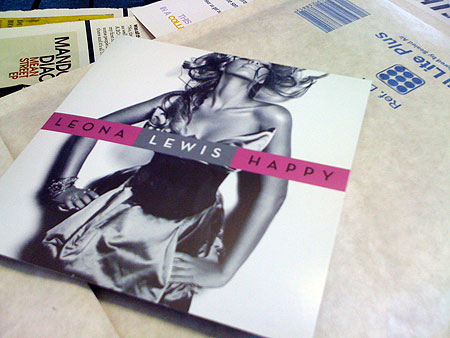 The whole idea of 'Happy' is 'bugger this I'm off'. The song begins with Leona singing that "someone once told me that you have to choose what you win or lose — you can't win everything". The advice, Leona explains, was not to take chances. Then Leona goes "but I can't stand by the side and watch this life pass me by, so unhappy but safe as could be". And then it all goes off (this will be the bit during the X Factor per­form­ance when the lights go on) and Leona blasts out "so what if it hurts me? So what if I break down? So what if this world just throws me off the edge, my feet run out of ground?" It is a proper goose­bumps moment. She continues: "I've gotta find my place, I wanna hear my sound, don't care about all the pain in front of me, cos I'm just trying to be…" And then there's a split second pause as if she's trying to think of the right word, because 'happy' is too obvious, but at the same time it's all she wants, and it's all anyone really wants, so that's what she says.
That's all very well love but that shirt's not going to iron itself.
It starts off a bit (not very much like) 'Nothing Compares 2U'. It goes quiet LOUD quiet LOUD quiet LOUD quiet LOUD.
This song is going to be respons­ible for the end of rather a few
rela­tion­ships. Hopefully there will be some sort of stand-by-your-man,
let's‑try-and-work-it-out song before Christmas to even things out, eh
viewers???
It's amazing. Not just 'Popjustice' amazing but proper 'amazing' amazing. You can tell it comes from the same place as 'Bleeding Love' but it is not the same song and it doesn't sound like all Ryan Tedder's other big songs (ie the chorus isn't just "HAPPY HAPPY HAP-HAPPY HAPPY WHOA HAPPY-HAPPY"). There is a very very very minor hint of 'Battlefield' just before the second chorus but you'd have to be the ultimate tosspot to even think about arguing that it detracts from the song in any way at all. Imagine if 'Bleeding Love''s dad sat it down one day and said 'the thing is, 'Bleeding Love', before I met your mummy I was very much in love with another lady and we actually had a little baby together so — hey! — great news, 'Bleeding Love', you've got an older slightly more mature sister called 'Happy'", and then 'Bleeding Love' looks at 'Happy' and goes, "well, we look nothing alike but I suppose we're sort of similar", and dad says, "you've both got my eyes". And then they all go to the zoo together. That is what this song is like.
iTunes thinks the promo CD is one of these, but it is not.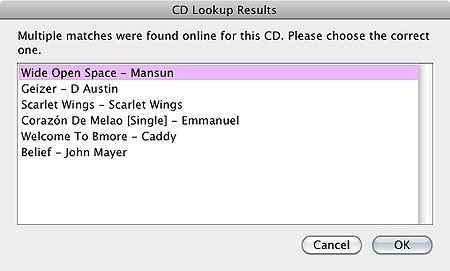 Good vocal per­form­ance. 'It's a yes from us.'
It is very empowered in a 'what happened when girl power grew up, forgot itself then remembered itself' sort of way and it's got a great "lights on full, massive choir appears on either side of stage" X Factor moment near the end.
The press release is typically under­stated: "After winning the hearts and minds of the public in 2006 by winning the X Factor, Leona has gone on to conquer the world".
In short: the Leona Lewis single is above average. A brilliant way to open the second album campaign and a proper world class piece of pop tuneage which doesn't have quite all the inde­cipher­able mys­ter­i­ous magic of 'Bleeding Love' but still boasts more than 97% of other pop tunes. World exclusive first full proper play on Radio One this Sunday.