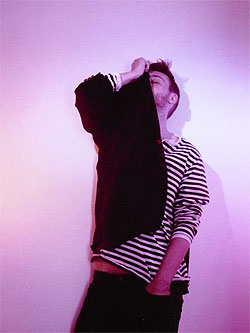 1. Robbie Williams
Quite good.
2. Cheryl Cole
Literally above average.
3. Mini Viva
Better than a smack round the face with a wet fish.
4. Example
An unex­pec­ted obsession for 2009.
5. Penguin Prison (pictured)
There are some bits on his MySpace (and a free download on Neon Gold's blog) but they're holding some big stuff back for the time being. Good things lie ahead… (Picture: Bjorn Looss)
666. Pitbull
This was going to be Paul Oakenfold then we thought about it and 666 really has to stay as Pitbull. Terrible. Utterly terrible.