This is the sleeve for West End Girls' 'What Have I Done To Deserve This?'.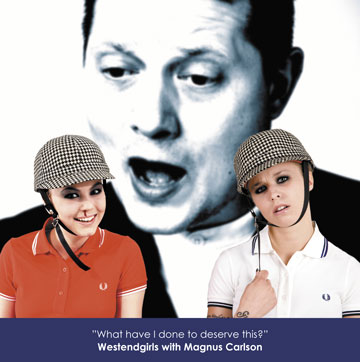 Like most things in the world of West End Girls it's brilliant if you know what they're up to and just totally odd and slightly ter­ri­fy­ing if you don't. So for the benefit of people young enough to appear in Skins rather than old enough to bother watching it: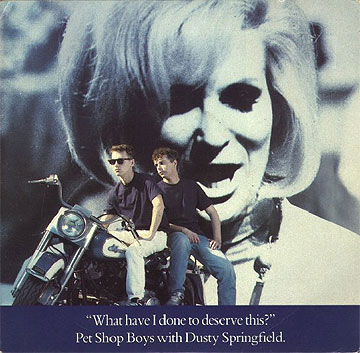 There have been some changes in the West End Girls camp since you last saw them — one member has left, and the other one's cousin has been drafted in. We suspect the world will continue to turn.
Actually do you know what, we've just thought of the worst thing ever. A cover of 'What Have I Done To Deserve This?' by Scouting For Girls featuring Duffy.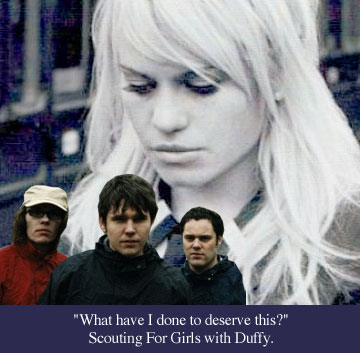 :(