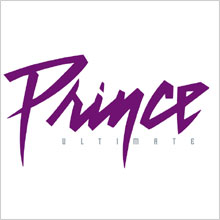 Prince has got a new Greatest Hits album coming out and because it's all stuff from the olden days it's amazing and doesn't have any of the new shit on.
As many of you will know Popjustice has a lot in common with the Daily Mail and we too would like to give away Prince's music for free, so let's have a com­pet­i­tion to win one of ten copies of this new collection.
To win a copy, just tell us which of the following songs (which have been copied and pasted from the press release, hence the woeful lack of inverted commas around song titles) would be the best to listen to while battling a chip pan fire.
I Wanna Be Your Lover
Uptown
Controversy
1999
Delirious
When Doves Cry
I Would Die 4 U
Purple Rain
Sign 'O' The Times
I Could Never Take The Place Of Your Man
Alphabet St.
Diamonds And Pearls
Gett Off
Money Don't Matter 2 Night
7
Nothing Compares 2 U
My Name Is Prince
Let's Go Crazy (Special Dance Mix)
Little Red Corvette (Dance Remix)
Let's Work (Dance Remix)
Pop Life (Fresh Dance Mix)
She's Always In My Hair (12" Version)
Raspberry Beret (12" Version)
U Got The Look (Long Look)
Kiss (Extended Version)
Hot Thing (Extended Remix)
Thieves In The Temple (Remix)
Cream (N.P.G. Mix)
Send your entries to [email protected] by 5pm today.
For the record we are really upset and furious that the Daily Mail are giving Prince's music away for free — everyone knows Prince albums should cost £19.99.