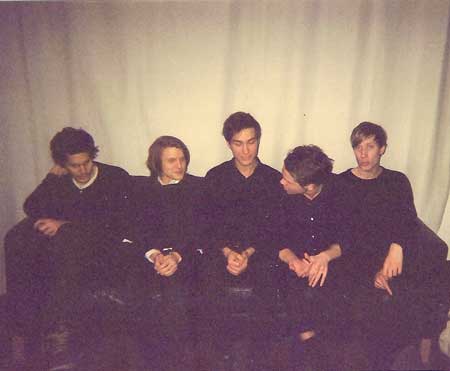 When people talk about this exciting, lib­er­at­ing brave new world of self-managed DIY bands
taking back control from the majors they really don't under­stand that
the con­sequence, usually, is something like this: the pho­to­graph a new band called Good Morning June sent us the other day.
They sent us some tunes as well and while we would never, ever write about their music (MySpace here) on Popjustice this pho­to­graph is just aston­ish­ing. We won't go into detail but it is probably the worst promo pic we've ever seen. Remember, this is the photo sent out to help sell the band's music. Its purpose is to leap out from the pages of whichever magazine, website or blog might actually enjoy Good Morning June. Was there not even a better shot from the same shoot? One in which four of the band's members actually knew they were having a picture taken?
Unbelievable scenes, readers. Unbelievable.