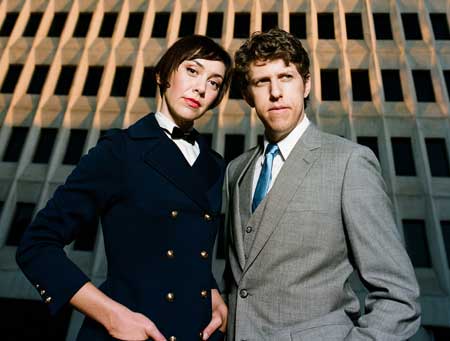 On Tuesday we mentioned The Bird & The Bee's new album 'Interpreting The Masters Vol 1: A Tribute To Daryl Hall And John Oates'. It's eight Hall & Oates covers plus a new Bird & Bee tune called 'Heard It On The Radio'.
'Heard It On The Radio' is today's Song Of The Day and is really great.
But what about some of the other tunes on album?
What about 'I Can't Go For That'?
[audio:birdbee1.mp3]
And 'Kiss On My List'?
[audio:birdbee2.mp3]
And 'Private Eyes'?
[audio:birdbee3.mp3]
And 'Maneater'?
[audio:birdbee4.mp3]
Well it turns out that they're on the right side of listen­able as well. The album's out on March 23 through spooky jazz label Blue Note.