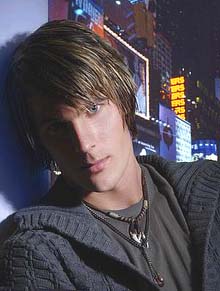 Let's have a look.
Number One: Wouldn't it be nice if Leona Lewis was still at Number One? Well she's not, Basshunter is and this does not look like changing for quite some time.

Number Five: David Jordan is now offi­cially a proper popstar with a Top Five single and Top Thirty album.

Number 11: Sarah Cracknell has never made the Top Ten other than when col­lab­or­at­ing with Paul Van Dyk. This trend continues as her new single with Mark Brown.

Number 12: The Feeling are still very popular.

Number 20: Lumbering into the Top 20 after more than a month outside, Kylie's 'Wow' hits a new peak.

Number 32: Michael Jackson is still not as popular as he used to be.
In album news, Hot Chip continue to be properly popular with 'Made In The Dark' selling enough copies to make Number Four while Mary J Blige's sprawling new effort 'Growing Pains' is at Number Six.
Well done everyone.