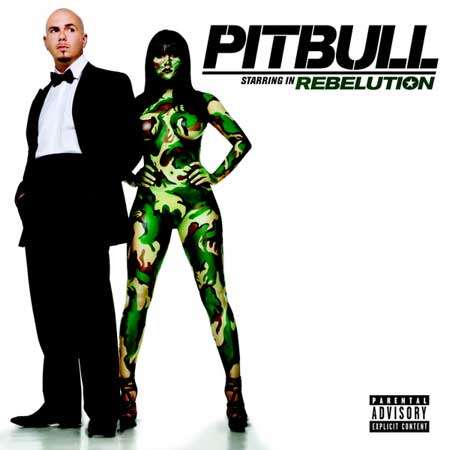 …'Rebelution'. Thank you Pitbull. Thank you for not only deliv­er­ing one of 2009's least enjoyable dance records, but also for this phe­nom­en­ally bad album title.
We're listening to bits of the album now, as it happens. Oh dear. Oh dear Christ. We're not going to lie, readers, it's not very good. The best bit so far is a song called 'Daddy's Little Girl'. If you are thinking 'this is probably about something slightly unsavoury along the lines of certain spe­cial­ist interest websites' you are WRONG because it is a touchin' 'n' sensitive ODE TO WOMAN. "This is for all the women that have been stripped of their dignity," Pitbull notes in the intro, "but no matter what they kept their head up and this is my way of saying thank you."
It's terrible when women are stripped of their dignity, isn't it. Like in videos where they're just standing around in their underwear in a crass and artless attempt to sell records.
httpv://www.youtube.com/watch?v=Hty3fhcLzPQ

"I was raised by a woman," Pitbull warbles, "a woman made me a man, it's just too bad that a man took her innocence." Brilliant. There's another great talky bit at the end: "this is for all the women that stay strong and beat all the odds. The ones that have been raped, the ones that grew up fath­er­less, but still found a way to raise their kids to do the right thing."
Now we are listening to a song called 'Girls'. The chorus goes "GIRLS GIRLS GIRLS GIRLS GIRLS GIRLS GIRLS". "I don't need ectsasy to get them rollin'," Pitbull notes at one point. "Knock them down ten at a time like I'm bowling, strike!"
This album def­in­itely requires more attention. We will report back when the whole thing has been digested.