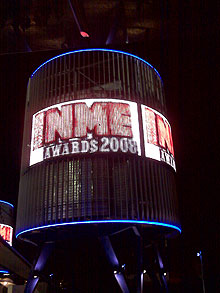 The NME Awards happened yesterday afternoon. We went along to catch up on what has been happening in the world of altern­at­ive music and our key findings were:
» Arctic Monkeys have made some good music.
» Mathew Horn and James Corden are quite funny at hosting things.
» Indie bands aren't very com­fort­able with the idea of winning awards based on being popular.
Here is our exclusive and shit photo diary of the event.
On the way to the venue there were some NME logos on the pavement.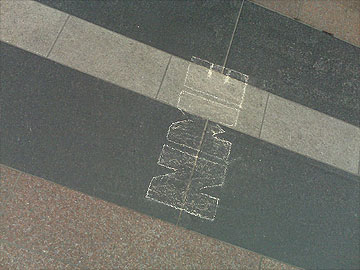 Inside the venue there was a lot of booze but more import­antly there were miniature ham­burgers and pudding things.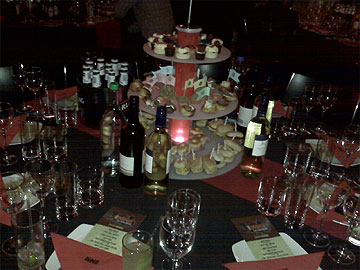 More booze and miniature food items.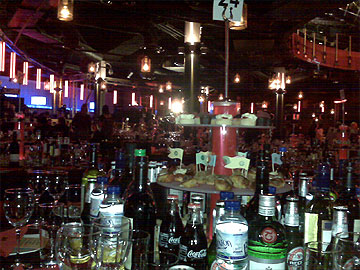 The stage had this on it. You'd think that with the money spent on this event they could have got a sign without rust on it. It's all in the detail.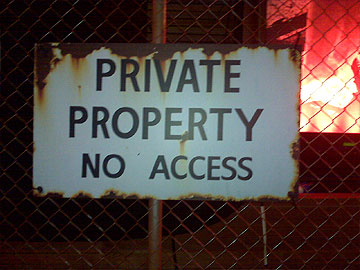 BALLOONS.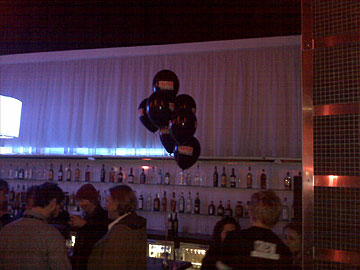 LASERS.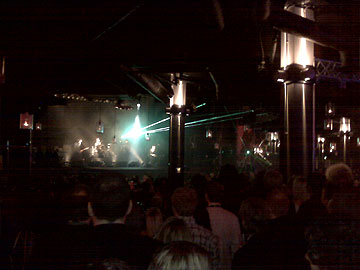 The end.