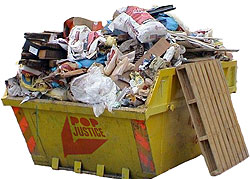 » Justin Bieber likes Selena Gomez so much he gave her a free bottle of his own perfume. (The Sun) This might seem cheap but some species still use scent to mark their territory by pissing all over the place so in many ways Selena got off lightly.
» Speaking of piss, Lady Gaga's forth­com­ing book features pho­to­graphs of her waking up in the morning, brushing her teeth and "peeing in a cup". (MTV) We are sure the latter will look splendid — Gaga has a strong 'Urine I'.
» Adam Lambert's second album will be more "con­tem­por­ary and honest", less "campy" and more about the search for his identity. (Us Magazine) He's gay you know.
» 'Oye Mi Canto (Hear My Voice)' hitmaker Gloria Estefan's new Pharrell Williams-produced album was like a musical immacu­late con­cep­tion. (Entertainment Focus)
» Sky Ferreira's face will appear on some t‑shirts designed by the "hipster Martha Stewart". (Style Caster)
» Women are really quite good at this singing and selling records lark. (The Guardian) Well done the ladies!
» Diana Vickers needs a holiday. (Twitter)
» Cher Lloyd thought being a pop star would be easier than it actually is. (BRMB)
» And finally, perpetual hat terrorist Olly Murs has been getting "intimate" with the judges on this year's X Factor (Heat World) Jesus fucking Christ.
THAT WAS some of THE NEWS.