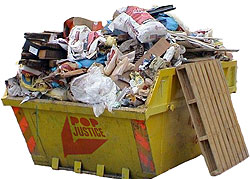 » Some people on Twitter are blaming Louis from One Direction for the fact that Frankie Cun-Teacozzie is still on the show. (STV)
» Here's a video of the Dolly Rockers (GET ON WITH IT) covering Demi Lovato's 'Skyscraper'. (YouTube)
» A lawsuit has been filed against Adam Lambert claiming he violated the rules of American Idol because he is still under a Music Services Agreement with a company called Colwel Platinum Entertainment. (Billboard)
» As well as revealling a penchant for striped pyjamas and jumpers with dog motifs on, Rihanna has also unveiled the song titles for her new album. (Daily Mail) We imagine 'Cockiness' may have some 'thinly veiled' double meaning. (ie Do me up the bum with your cock etc etc etc.)
» More digital albums have been sold in the UK so far in 2011 than in all of 2010. (Music Week) Mind you it is November.
» Because The Wanted "crafted" their new album, they'd really like it to go to Number One. (Capital FM)
» Lady Gaga dressed as a giant CD and then performed on the moon at the MTV EMAs, where she collected four awards. (The Sun)
» Apparently Mark Owen is in talks with the BBC about being a mentor on The Voice. (MTV) Although some people are saying Will Young might be doing it too, which would be amazing (The Sun)
» Kylie Minogue thinks Florence Welch not only has a "stunning voice" but also a "dreamy face". (Twitter) ('Dreamy face'?!?)
» And finally, Olly Murs is so desperate to prove to JLS that he's no "wussy drinker" that he's started doing "strawpe­dos." (Daily Star) What a cunt ladies and gentlemen. What a cunt.
THAT WAS some of THE NEWS.