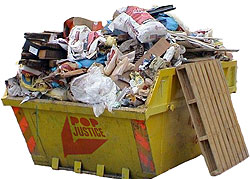 » If you you happen to have a spare $460,000 and you're a fan of Lady Gaga urine luck: a signed piss collector is on sale. (Ninemsn)
» In a move that will in no way get in the way of or undermine her musical comeback Madonna will launch a new "lifestyle brand" called Truth Or Dare next year. It will be aimed at the slightly older customer. (Catwalk Queen)
» Avril Lavigne and X Factor favourite Cee Lo Green will be per­form­ing at the Macy's Thanksgiving Day parade thingy on the 24 November. (Billboard)
» Here's a pretty amazing video of Rihanna trav­el­ling to her first O2 show on the tube. (Rihanna Now)
» In news that is in no way a barely veiled attempt to boost interest in this weekend's shows, Simon Cowell is appar­ently concerned about the remaining X Factor con­test­ants' "quality and ded­ic­a­tion" and has told them that two people will leave on Sunday. (The Mirror)
» In case you were wondering, Cher Lloyd's highlight of the year so far was getting to Number One with 'Swagger Jagger'. (CBBC Newsround)
» Kelly Rowland, Jessie J and, er, JLS all won awards at the Cosmopolitan Ultimate Women of the Year Awards last night. (Capital FM)
» 'Howie D' is excited about sup­port­ing Britney Spears on tour because he has huge respect for her "not only as an artist, but as a person." (MTV) Plus, he has a solo album coming out that literally nobody could give a fuck about so any port in a storm, eh 'Howo'?
» Omnipresent will-this-do hitmaker RedOne doesn't want to make "fast food" music, but instead tailor the songs to the artists' per­son­al­ity. (Contactmusic) AHAHAHA HAHA HA HAHAHAHAHAHA HAHAHA.
» And finally, Westlife have promised never to get back together again but haven't ruled out solo albums. (The Sun) We don't know about you viewers but the prospect of a Shane Filan solo album is not one we whole­heartedly embrace. :(
THAT WAS some of THE NEWS.