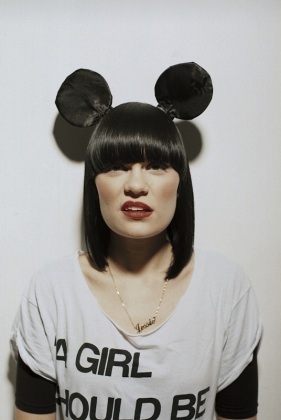 Jessie J has 'revealed' (said) that her second album isn't going to be quite so "pro­duc­tion-based and beats heavy", with one song "just me and the piano". (Daily Star) THIS IS NOT A DRILL, THIS IS NOT A DRILL, WOMEN AND CHILDREN PLEASE FORM AN ORDERLY QUEUE TO THE BALLADPROOF BUNKERS.

Rihanna and Changed Man Chris Brown have col­lab­or­ated on two songs and that's the last we're going to say about this whole depress­ing moment in pop.

First he was, then he wasn't exactly saying he was, now he is: Adam Lambert will be joining 'legendary' money-for-old-rope rock merchants Queen at the Sonisphere Festival on July 7. (Rolling Stone)

Meanwhile, Brian May is pretty pissed off that Gary Barlow hasn't asked him to be involved in the actual Queen's Diamond Jubilee concert. (The Telegraph) "I don't know how they're going to top the Golden Jubilee event", he notes. "They'll have to drop [Gary] from a heli­copter or something."

In 'slightly overam­bi­tious' Yeah Yeah Let's Get Down With The Little Red Trumpettes news, Rizzle Kicks would like to col­lab­or­ate with 'Betcha By Golly, Wow!' hitmaker Prince in the future. (Contactmusic)

Rebecca Ferguson 'kicked off' her UK tour last night, and the pictures show her doing that 'talk to the hand' thing she does when she sings, and a giant circle with her name on in the back­ground in case anyone forgot which concert they were at. (Daily Mail)

Retired Popstar Lily Allen can't believe it's already Pancake Day. (Twitter)

Apols for sending you off to Reborn Saviour Of Humanity Perez Hilton's site, but this old footage of Britney Spears dancing on the set of the 'Sometimes' video is quite nice.

And finally, Florence from Florence & The Machine doesn't say all that much in this interview, although the time she spoke to Beyoncé for a couple of hours and can't remember what was said due to the amount of tequila she'd drunk sounds like it was a good night. (The Sun)
THAT WAS some of THE NEWS.