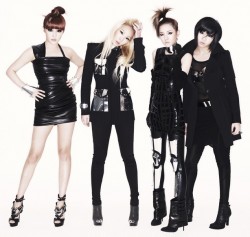 Swizz Beatz has signed a part­ner­ship deal between his company and Korea's O&Media enter­tain­ment giant to deliver K‑pop to the American masses.
Beatz has earmarked 2NE1, Kara, Big Bang and Boa for US success, telling a press con­fer­ence in Seoul: "The world is open for new things and I think right now K‑pop in Korea is leading in that area. I'd like to be the one to introduce that to the West."
The col­lab­or­at­ive deal will also "bridge the world together" by giving US artists access via more direct channels into the lucrative Asian music market including talks of "joint albums" between American and Korean stars.
Beatz described the move as "the beginning in making a history". It all sounds very exciting.