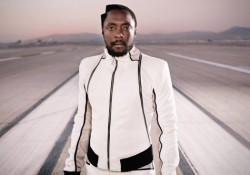 will.i.am has con­tro­ver­sially claimed that Britney Spears appeared on the shit sandwich that is 'Scream And Shout' because she loves music.
"She doesn't need the money," i.am confirmed to MTV. "She does music because she loves it. And we are both in our careers where that's the only reason to do music now."
"It's refresh­ing to see an artist that has accom­plished so much that is still humble and hard­work­ing and hungry and thirsty for hot beats and hot hooks and global success just because we love it," he continued.
'Hot beats'.
'Hot hooks'.
He also warned that it might not be the end for their creative part­ner­ship: "I would love to work with Britney again. She has great energy in the studio; she's a sweet­heart, a doll of an artist and just a kind, kind person."
"And when she's in the studio, nothing matters but the music. So that's a great exper­i­ence to have and share with somebody that loves music."