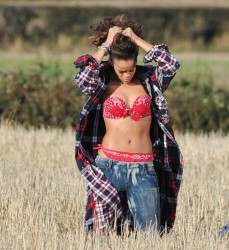 Rihanna's 'We Found Love' has sold a million copies in the UK.
Music Week are reporting that the song 'shifted' 10,711 last week which takes its cumu­lat­ive total to 1,006,460, making it her third song to top a million sales since October 2011 (the others being 'Only Girl (In The World)' and 'Love The Way You Lie').
The song has now been in the charts for 19 weeks, and last night dropped four places to Number 32.