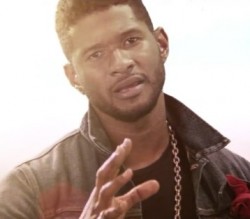 Usher has drawn com­par­is­ons between his singing career and that of a boxer, claiming that both involve tearing people's heads off.
Talking to Billboard about his new album 'Looking 4 Myself' and his forth­com­ing role in a Sugar Ray Leonard biopic the 'Get In My Car' hitmaker said: "It's all about striving for greatness and offering the best I have."
"It's no different than a boxer: Standing in front of the person trying to tear his head off, he has to give his all to make it out of that ring."
Blimey.