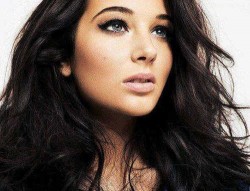 Not wanting to stay out of the press for too long, Global Star Tulisa has shared her future retire­ment plans.
Speaking to the Daily Star about this whole thing, the 'Shoulda Put Something On' song­stress spoke of how Ibiza is her "favourite place in the world" and her wishes to move there upon retiring from Ye World Of Pop.
"I want to get a tiger, learn to play the guitar and be a top chef, so I'm going to be pretty busy when I'm old," she explained. "I'd train the tiger from a cub, and then pray it didn't eat me."
But why spe­cific­ally Ibiza Tulisa?
"I chose Ibiza because it's always the best thing about summer. When I think summer I imme­di­ately think Ibiza. That's where we really live it up."
See what she did there readers?