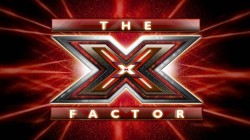 The X Factor has announced plans to "shake-up" the live shows this year.
Gary, Louis, Tulisa and poor Nicole will only have three acts each, instead of the usual four, and that thing where they're forced to get rid of an act each in week one has been scrapped.
'Creative director' Brian Friedman will also return to the show to oversee the dancing etc.
A well-placed 'insider' told The Sun: "Producers know they are under pressure to make the live shows even better than last year."
"Brian is taking personal control of things and is determ­ined to pull everything out of the bag. The sudden death elim­in­a­tion stunt won't happen this year after viewers com­plained it was too harsh."
The pretty chatty 'source' added: "Having fewer finalists from the start also means viewers will get to know those who are left much better and hopefully build bonds with them. Other twists haven't been ruled out, though."
We hate twists. All we want is order.