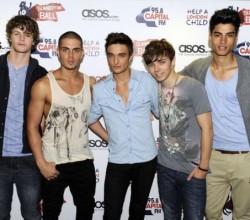 All-singing, no-dancing geezerb­and The Wanted are planning to follow up their US debut EP with a record of all-new material.
Bona fide lad Nathan told Billboard: "We're going to do our first worldwide album I think end of October, early November. That's what we're aiming for anyway."
Before that however, he said their Ryan Tedder co-written song 'Satellite' would be "coming out towards the end of the summer" and they were hopeful it "is going to be our biggest single yet".
'The Wanted' EP goes on sale in America today.