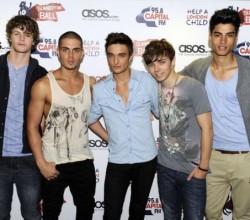 All singing, no dancing ladband The Wanted are thinking of designing their own fashion range.
The group, known for their stylish vests and jeans-tucked-into-boots combos, have reportedly been inspired by a chance meeting with Tommy Hilfiger at the Billboard Awards.
The cou­tur­i­ers think their line in banter­tastic slogan t‑shirts could even be as big as Rocawear or Sean John. A 'source' told The Sun: "They are also inspired by the massive success of Jay‑Z and P Diddy's clothing ranges. It could be a great money-spinner."
Phwoar, how's about some low cut tops for the ladies eh, lads? Eh? Grrr.