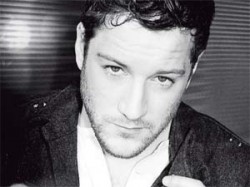 And so it begins: appar­ently Crediblity Cardle is "thrilled" to no longer be signed to a major label and hopes people will finally see him as the "serious artist" he always set out to be.
According to one of those well-placed sources, who obviously knows someone at the Daily Star, "Matt felt like Simon Cowell never wanted him to win The X Factor" and when he did "it was clear that exec­ut­ives at the label didn't know what to do with him".
If you're wondering why there's been no mention of the word 'mutual' yet, fear not: "Matt is adamant the decision to part ways was mutual."
Classic Cardle.
"To be honest, he's thrilled to be working with a new team who see him as a long-term serious artist and not just another commodity," the source continued.
'Long term serious artist'.