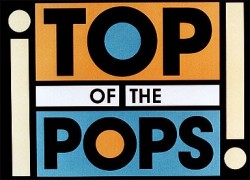 Some artists will be recorded per­form­ing on a stage in a TV studio to be broadcast on Christmas Day.
According to Unreality TV, the Christmas Top Of The Pops roster will include The Wanted, Pixie Lott, Example, Professor Green and Emeli Sandé, Ed Sheeran, Olly Murs, Rizzle Kicks, Will Young and this year's X Factor winner.
(There's also a few others but no-one wants to read about Noah And The Whale.)
Real music enthu­si­ast Fearne Cotton has already spoken of her excite­ment at co-hosting the TOTP 'spec­tac­u­lar'. "I'm so happy Top Of The Pops is back for another Christmas special," she or her agent approved a press statement saying. "It's a wonderful tradition that I'm so proud to be part of."
She went on to describe the event as "great bands" and "live music".
Thanks Cotto.