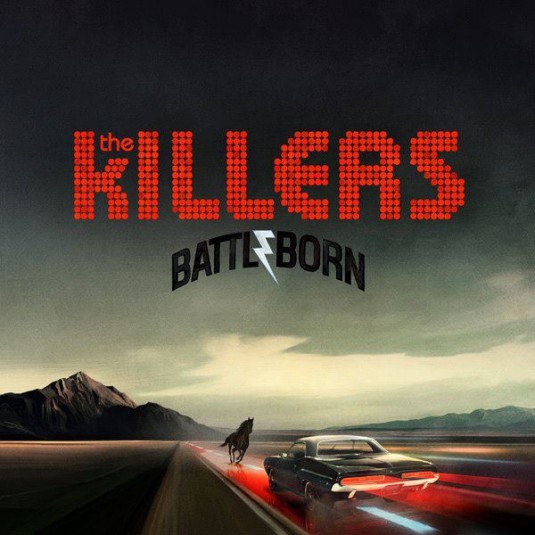 'Where The White Boys Dance' hitmakers The Killers have put the artwork for their new album 'Battle Born' on the internet.
Cheekily, we've hidden it in this 'news' post as part of a game, so good luck trying to find it.
The OTT 80s rock 'vibe' of the cover probably gives you a good idea of what the album's going to sound like, if the single 'Runaways' didn't do that already.
'Battle Born' is out on September 18.