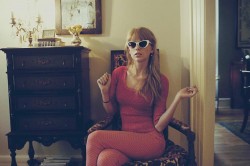 'I'm Only Me When I'm with You' chanteuse Taylor Swift has been announced as the final performer at this year's Brit Awards.
The announce­ment also comes with the news that Beyoncé WON"T be per­form­ing after all, so that's annoying.
BUT WE STILL HAVE TAYLOR.
Other per­formers on the night will be One Direction, Justin Timberlake, Robbie Williams, Emeli Sandé and of course Popjustice favourite, Ben Howard.
It all takes place on February 20. Make sure you're wearing clean pants.